DESIGN, MANUFACTURE & TEST
INDUSTRY-LEADING MULTI-LEVEL SENSORS
At Thermo Electric Instrumentation, we understand the complexities of temperature measurement across diverse industrial sectors. Our multi-level temperature sensors deliver accurate readings at multiple points, providing the precise data and control needed. With our sensors informing and empowering, you can closely monitor critical processes and optimise operations.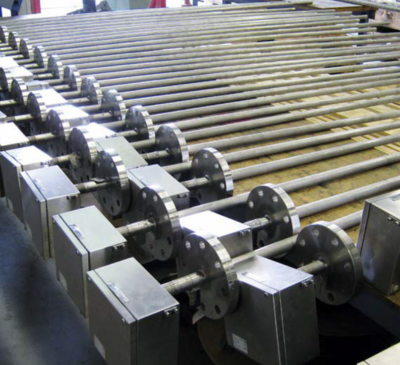 unparalleled quality and reliability
From single probe designs to heavy-duty Thermowells, we offer multi-level sensors that meet your requirements.
Our unique radial design offers unparalleled accuracy in measuring vessel contents.
Our replaceable thermocouple and RTD inserts come complete with support tubes for varied applications.
A small diameter protection tube enables precise temperature measurement in pilot plants.